In questa sezione parleremo di un Paese che si è affacciato assai di recente nell'ambito turistico. Ma il suo ingresso è stato qualcosa di spettacolare. Di volutamente spettacolare. Gli Emirati Arabi Uniti hanno sfruttato le loro risore petrolifere (ed anche quelle la cui appartenenza era dubbiosa) per ricamarsi una piena indipendenza politica ed allo stesso tempo un ingresso trionfale nella geopolitica internazionale. Memori che i combustibili fossili non sono illimitati, e memori anche che a livello planetario la ricerca di risorse energetiche alternative al petrolio è diventata una priorità, hanno cercato di investire la loro enorme ricchezza nel trasformarsi in una delle mete turistiche più in voga a livello planetario. E lo hanno fatto attraverso "lo stupire" ad ogni costo. L'aver puntato sul turismo è in linea con la costante tendenza a crescere di questo settore economico. Ovviamente sebbene il turismo sia la spina dorsale individuata dalla classe dirigente del paese per far crescere il Paese e mantenerlo stabilmente in prima fila tra le nazioni della Terra, il turismo non è stato il solo settore su cui ci si è concentrati., Ma noi qua parliamo di turismo. E parlando di turismo, come ben sapete, quando si decide di puntare sul turismo allora si devono afre anche delle scelte. Il turismo della Verna non è lo stesso di Rimini. E così le politiche turistiche dei vari emirati non sono le medesime. Sebbene si siano successivamente contaminate, le città emiratine mantengono identità piuttosto differenti sotto il profilo dell'offerta turistica. Gli Emirati Arabi Uniti sono un insieme di sette emirati, noi qua vedremo le strade intraorese e percorse dai due emirati principali, che parlando di un paese che si sviluppa su un deserto, coincidono con el due città principali: Dubai ed Abu Dhabi. Due luoghi degni eredi della ersione moderna di Le Mille e una Notte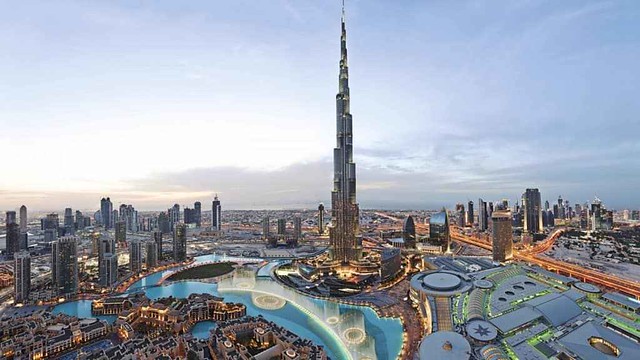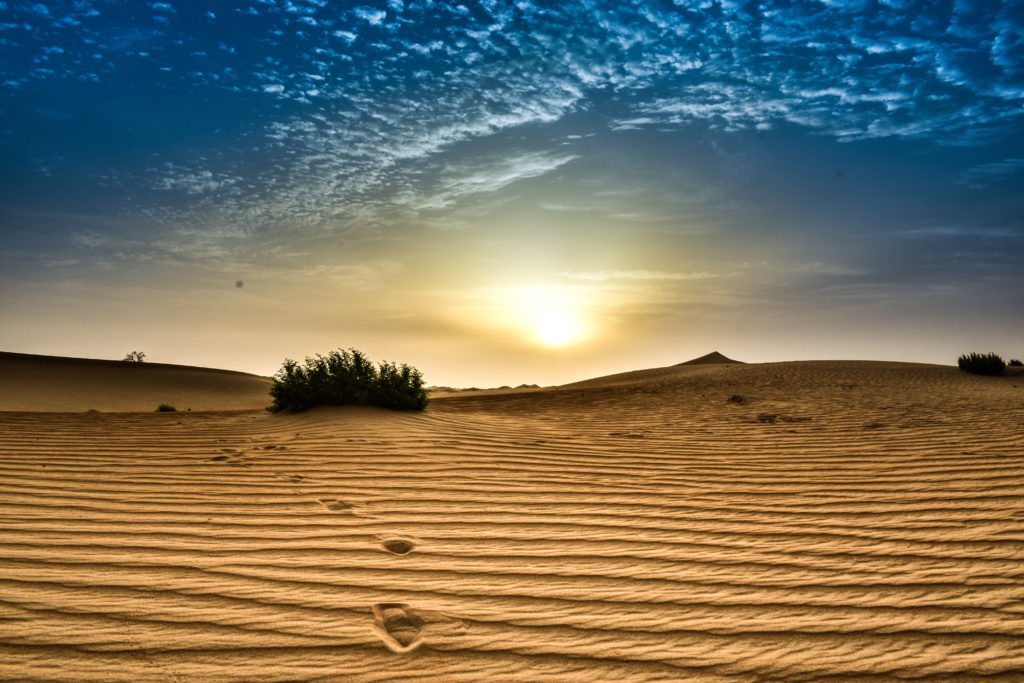 Chi ha puntato più sul tarsformarsi in un enorme centro commerciale e nel sorprendere nelle maniere più impensabili con costruzioni che sfidano le leggi della fisica e dell'immaginazione (Dubai), e chi ha puntato sull'arte dimostrando un'apertura mentale verso tematiche che tarscendono il contesto arabico e che anzi difficilmente sarebbero state prevedibili fino a qualche decennio fa (Abu Dhabi). L'unica costante, il lusso sfrenato che gli Emirati offrono a chi è disposto a pagare per averlo. Non che non ci siano opportunità per chi non abbia il censo di Paperone o Bill Gates, ma di sicuro anche i ceti medi, che pur possono trovare quel che cercano negli EAU, sono attratti dai due emirati proprio dalla fama che il luccichio dorato delle politiche turistiche delle due città/emiri andavano cercando. Direi con successo. Sono entrate così nell'immaginario collettivo attraverso la porta dorata delle "elitè" per attirare i milioni di turisti richiamati dallo stile dei "ricchi". Nulla di nuovo "sotto il cielo", è così che funzionano le società umane che hanno dato nascita al capitalismo in cui chi non ha guarda a chi ha. E forse non solo loro. E forse questa è una predisposizione umana che non è limitata a nessun ambito geografico e/o economico.
Opere d'arte di primo piano sono ora in mostra ai margini del deserto arabico. Opere di una cultura intrecciata con l'Islam ma che che con essa si è contaminata e scontrata. E ciò non credo che sia solo per fini turistici, ma a noi ora interessa qua parlare di turismo. Nell'immagine vedete il Salvador Mundi di leonardo da Vinci, Salvator Mundi, c. 1500 by Leonardo da Vinci, the most expensive painting ever sold as of 2017, was set to be displayed in Louvre Abu Dhabi. However, its whereabouts are currently unknown . Eh già. Direi due "eh già". Eh già: ad Abu Dhabi ci si va anche per vedere uno dei musei più famosi al mondo e legato alla città che tramite la rivoluzione francese più ha plasmato il mondo occidentale. E il secondo eh già, quel quadro è stato venduto e ora non si sa dove sia. Un silenzio assordante è calato sopra a quelle tempere.
Quindi nella parte dedicata agli EAU, mi soffermerò sulle due città dei due emirati principali che sono cresciute con una velocità disarmante e sorprendente.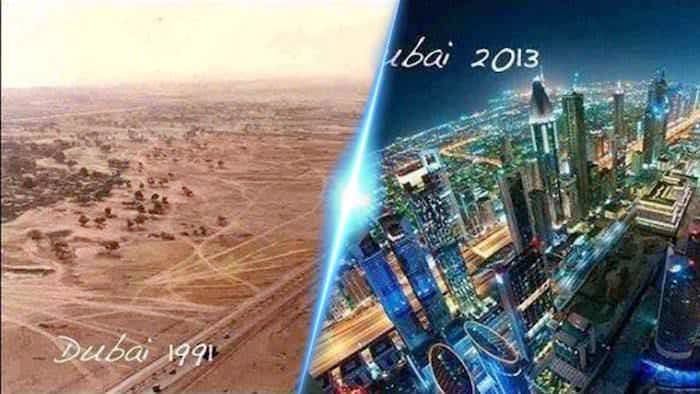 Evidenzierò non solo "cosa" hanno costruito ma mettendo in relazione gli obiettivi e le strategie turistiche. Quindi direi che questa parte è calzante per vedere al giorno d'oggi quali sono le strategie per la costruzione di una nuova meta turistica attraverso gli esempi di Dubai e Abu Dhabi. Nel far ciò vedremo per forza di cose anche cosa c'è da vedere a Dubai ed a Abu Dhabi.